Singapore has developed a dedicated town where it is testing autonomous vehicles or driverless buses. The test park spans two hectares and is a realistic simulation to challenge autonomous vehicles so they can be tested for their safety, efficacy, efficiency and reliability. The test park is a one of a kind initiative that is generating unprecedented data for developers of driverless vehicles or self driving buses. The same data is also being assessed by the transport ministry.
The mini town was opened in November, 2017. The test park has traffic lights at intersections, bus stops, pedestrian crossings, a small hill and mock skyscrapers. The objective is to test autonomous vehicles in real world settings to know if they can truly perform and deliver as per expectations. The mini hill has been designed to ascertain how autonomous vehicles maneuver on roads where what lies ahead is not entirely visible. The mock skyscrapers are in place to disrupt radio signals. This is going to happen sooner or later when driverless buses make their ways into metropolises around the world. Skyscrapers and many other types of infrastructure will disrupt normal radio communication. There is also a rain machine in one part of the park where driverless buses will be tested to see how they perform when the conditions are not ideal. Singapore receives frequent downpours, especially during the latter half of summer and before autumn.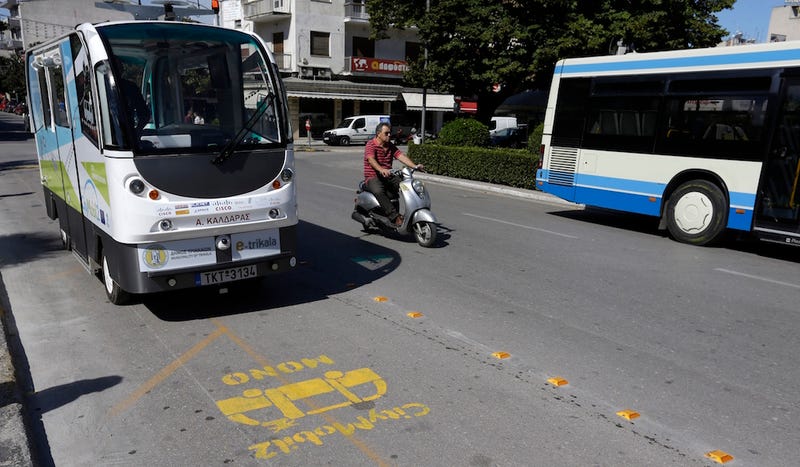 The test circuit is a proactive step to prepare Singapore for self driving buses. It is now widely accepted that autonomous vehicles will need some substantial changes to existing infrastructure. They cannot be readily deployed on existing roads and in present circumstances. It is yet to be ascertained if autonomous vehicles will be able to deal with the challenges of long queues at bus stops, breakdowns en-route, should some passengers fall down or if there are some unexpected incidents aboard the bus. The testing of four autonomous vehicles has been offering some insightful analyses over the last few weeks. In one instance, a self driving bus made a sudden stop due to some unseen obstacle on the road, leading the passengers to fall down. The driverless buses did not fare too well in the rain simulator. Downpours tend to render the sensors ineffective. The sensors either don't work or they don't work as well as they should, what they do in normal circumstances.
The new dedicated town is expected to have some bigwigs make their presence felt later this year and early next year. Volvo would be testing at least one of its autonomous vehicles. Other manufacturers and brands have also expressed their interest to do the same. This will make Singapore a distinct hub for testing autonomous vehicles. It will also help the city state emerge as one of the frontrunners in incorporating self driving buses in its fleets for public transportation. The country has tough regulations including taxes for cars. The public transportation infrastructure must improve and be state of the art at the same time. This will need reviewing rules for the road and investing in relevant infrastructural support.
About the Author
Morris Edwards is a content writer at CompanyRegistrationinSingapore.com.sg, he writes different topics like SMRT Is Considering Selling Its Cab Business to Grab  and all topics related to Singapore Business and Economy. If you are interested about Singapore Business Registration Partnership visit our website for more info.
Contact:
Company: Singapore Company Incorporation Consultants Pte Ltd
Address: 10 Anson Road International Plaza #27-15, Singapore 079903
Telephone: +65 66531211
E-mail: info@companyregistrationinsingapore.com.sg
Website: https://www.companyregistrationinsingapore.com.sg