Deciding how many vehicles to have in your family can come down to some different factors.
First, the size of your family will play an obvious role in such a decision.
Families with many members are often finding that several vehicles are a necessity. If this is not the case, one or both parents end up having to do a lot of chauffeuring around on a regular basis.
Second, what your finances look like can play a role in whether you need to have several vehicles at home.
With that in mind, how many vehicles does your family need?
Research Any Vehicles You May Buy
If you decide you do in fact need to have another vehicle in the family, be sure to do some research on it first.
That said see why you should do a VIN check when looking into buying another vehicle.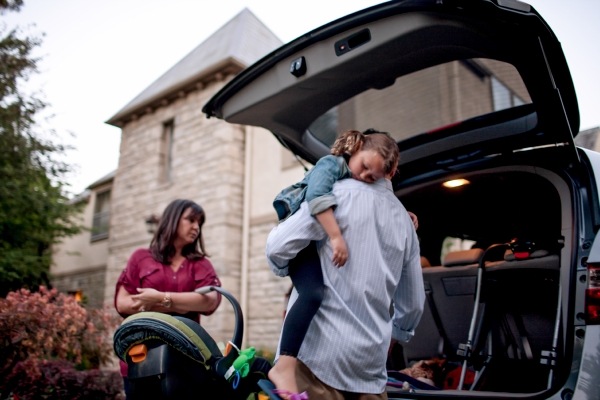 Among the advantages of checking out the vehicle I.D. number on any vehicle of interest:
Learning about vehicle history – Knowing the history of a vehicle you may buy is going to be critical. If buying from a private seller, can you in fact trust them to be upfront with you about the vehicle? While you'd like to think they would be, this is not always going to be the case. By doing your homework, you learn more about what a vehicle has been through over the years.
Seeing if it has been in accidents – Even a small accident can have a literal impact on a vehicle. That said you should know if a used vehicle has in fact had damage over time. If it has, making sure it got the necessary repairs is important. Once again, you are relying on the seller of the vehicle to be honest with you. A VIN check can help provide you with details on accident history and more.
Are there ongoing recalls? – Last, recalls also have an impact on the durability and dependability of a vehicle. With that in mind, your VIN check can provide you with important recall info.
Who Will Be Driving in Your Family?
In looking at how many vehicles your family may need, determining who will be driving is key.
That said will your teenager be getting his or her driver's license soon? If they will, your best bet may be to get an older vehicle for them to use.
The bottom line is teens do not have the driving experience that adults have to offer. As such, your teen may feel more comfortable driving something that is a little bit older.
Last, be sure to look at how another vehicle can impact insurance and registration costs. Although they may not be top priorities, such costs can add up over the years. When they do, you do not want to find it to your surprise that your finances are taking a hit.
In deciding how many vehicles for your family, sit down and take your time through the process.
Doing so will allow you to make the best decision possible.